We help business entrepreneurs to set up their businesses in mainland Dubai. If you're planning to start a mainland company in Dubai then we are the best expert in Mainland Business Setup.
Mainland Company Setup in Dubai & UAE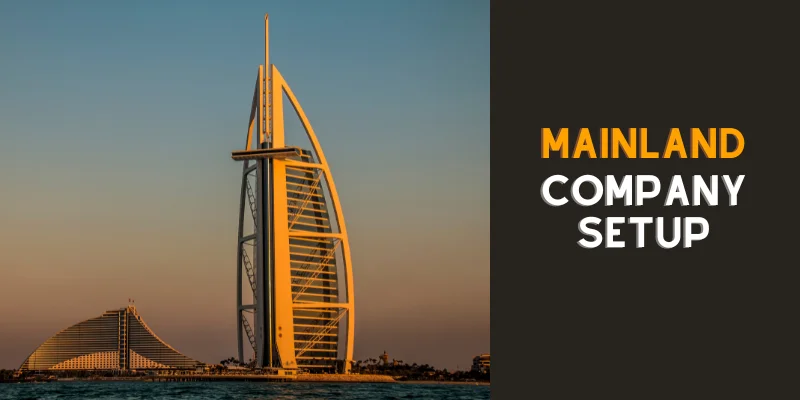 Setting up a company in Dubai can be hard work but if you're looking for a man sitting next to you whilst setting up your business, then it's time to trust the right people. We, at Singiri consultant are not just some of the best consultants around; we're known, respected and renowned as the most effective services provider here adapted to this modern business ambiance in Dubai.
Mainland company setup in Dubai is no easy feat but there are only a few who have what it takes to get things done right without breaking a sweat. From the type of firm you want to start up to any other complexities involved like setting up either corporate or LLC structure and even knowing where to begin on choosing where your business will be based in etc., we'll see that everything is taken care of for you – all under one roof!
We're here to help! As a business partner of company registration in Dubai, we are your ally and will always be there to support you around every step possible. We are just a phone call or email away to help you with any problems and answer any questions you may have. To get the ball rolling, register for assistance services today by giving us a call or sending an email.
Advantages of Mainland Company Setup in Dubai
Freedom to rent commercial space in any area

Ability to conduct a wide range of business activities

Option to trade anywhere in the UAE and internationally

100% foreign ownership

No currency restriction

Easy employment visa processing

Advantage of bidding on government projects

Ability to open a corporate bank account easily
Our experts, who have many years' experience helping new start-ups succeed in the UAE such as mainland company set up in Dubai, can advise you on the best kind of business option suited to your specific needs. We also offer attractive package deals tailored to meet both your current requirements and your future plans, whether you're looking for a consultation license / e-commerce license / real estate license or even a commercial trading license!
Finalize The Company Structure
The most common way to setup a mainland business in UAE is by setting up a company like the LLC, but you could also consider other options too. Our team of professional lawyers and management consultants can help you decide on the best route for your company's needs through conducting feasibility studies, due diligence, and corporate adjustments so that you can feel comfortable with the right structure which will help your business run smoothly throughout its life-cycle.
Sole proprietorship
Civil Company
Limited liability company (LLC)
Private limited company (PLC)
Public joint stock company (PJSC)
Branches, regional headquarters and representative offices of foreign companies
Single family offices
Mainland Company Setup Services
LLC Company Setup:  LLC company formation in UAE is most common form of business with the fact that this is only the option which gives you maximum legal ownership i.e. 49% to expatriates for a local business.

e-Commerce Company Formation: E commerce business in UAE is flourishing with its reliable and prominent transaction payment gateway partners.
Professional Company Setup: We are firm providing complete business setup solutions in Dubai along with PRO services. Being professional consultants we will help you in every possible process for company formation in Dubai. 
Branch office Setup: If you are thinking, How to open Branch office of foreign company in Dubai? Then the answer is "UAE commercial Law (13) of 1988 permits foreign companies and corporations to open Branch/Representative office to implement their main activities in UAE."
Tourism Company Setup: If you have question in mind, How to set up a tourism company in Dubai? Then the answer is very simple and it is "Just to contact Singiri", we are always proved to be investors perfect business solution partners.
Real Estate Company Formation: Dubai is famous for its infrastructures which are modern marvels like Burj Khalifa, Emirates towers, Shaikh Zayed Road, Dubai Metro, Atlantis and JBR etc.
Solo Proprietorship Company Setup: The sole proprietorship is an establishment owned by a sole proprietor to operate an economic activity (commercial, professional, industrial, agricultural or real estate).