About Freezone Company Setup in Dubai - UAE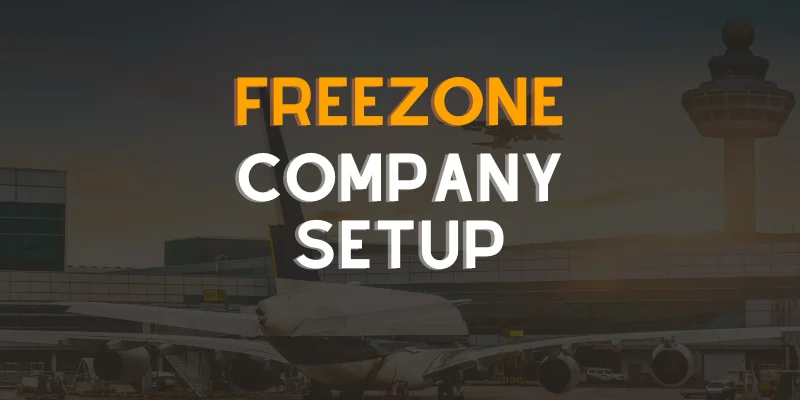 If you are planning to setup a freezone company in Dubai, contact us to get the best freezone company setup services. We are a reliable company to provide you with the best freezone company setup services at the best price.
Starting a Freezone company in Dubai is not an easy task. It needs a good amount of time and resources to get all of your paperwork done. However, it is not impossible. If you have a good business idea and a good amount of funding, then you can still start a Freezone company in Dubai.
We will help you to understand the procedure to set up your freezone company in Dubai. The procedure is simple and I will share some insights which will help you throughout your company incorporation process. You will also get to know about Dubai freezone which is the best in the world. A freezone company is only available at Dubai and it offers 100% ownership without any share capital. You will also get to know about the set up procedures of a freezone company, what needs to be done and how to go about it.
The UAE is home to over 40 Free Zones, which are areas of the country that operate under distinct governing rules with regards to running a business and deciding who can be a part of them. These spaces are designed for specific commercial purposes – for example, industrial or manufacturing activities, or knowledge-sharing – and companies inside them must abide by those categories.
UAE is a leader in business and foreign economic interests which make it the perfect location for setting up new companies, especially when opening an "offshore" company. The UAE has over 40 free zones that are also fully equipped to accommodate any needs you might have.
However, it may be hard to choose which free zone is best suited for your business due to Dubai's popularity, its high ranking as one of the most multicultural cities in the world, or the fact that there so many different zones that all offer distinct experiences specific to different industries, while still providing ample opportunities for growth.
Benefits of Freezone Company Setup
100% foreign ownership (no requirement for a local partner/sponsor);
100% repatriation of capital and profits;
100% corporate and personal income tax exemption;
Absence of currency restrictions;
Wide variety of licensable activities;
Abundant and inexpensive energy;
Modern, efficient communications;
Logistic efficiencies due to business cluster effect;
Serviced desks and offices for SMEs and start-ups;
Excellent support services.
Requirements for Freezone Company Setup
Certified Passport Copy and UAE Visa/UAE entry stamp (if non-resident)
2 x Proofs of Address (dated within 3 months)
Bank or Professional Reference Letter
Curriculum Vitae (summary of professional history)
Company Application Form (which we will provide)
UAE Popular Freezone List
Abu Dhabi Airport Business City
Ajman Free Zone
Ajman Media City Free Zone
Dubai Airport Freezone (DAFZA)
Dubai Multi Commodity Centre (DMCC)
Dubai South
Dubai Silicon Oasis
DTec Free Zone
Dubai World Trade Centre
Dubai Media City Free Zone
Dubai Gold and Diamond Park
Dubai Health Care City
JAFZA
Sharjah Airport International Free Zone
Sharjah Media City (SHAMS)
Sharjah Publishing City (SPC)
SRTIP Free Zone
Hamriyah Free Zone (HFZA)
RAKEZ
RAK Media City
IFZA Dubai
Fujairah Free Zone
Creative City Free Zone Fujairah
UAQ FTZ
Dubai International Financial Centre (DIFC)
Masdar City Freezone
KIZAD Free Zone
Free Zone Company License in Dubai is a necessary business license yearned by foreign investors. The cost-effective Company License gave by the Free Trade Zones in Dubai empowers the new company formation in Dubai. The Free Zones in Dubai gives the investors with a wide variety of business activities and robust business infrastructure for the company to easily achieve business growth.